Posts for: December, 2013
By Thomas Kemlage DDS
December 24, 2013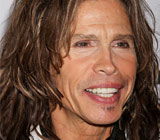 Rock star Steven Tyler fell and broke his two front teeth while on tour with his band Aerosmith not long ago. But Tyler was back on stage the very next day, thanks to modern dental implant technology.
Dental implants are the most optimal tooth replacement system in use today. The reason we say "system" is because replacing teeth with implants involves two, or sometimes three, components: the implant itself, which replaces the root-part of the tooth; the dental crown that sits on top of it to replace the part of the tooth that's visible in the mouth; and a connecting piece placed in between the implant and crown, known as an abutment.
The implant itself, made of titanium, is placed directly into the jawbone with a minor surgical procedure. Titanium has the unique ability to fuse to bone, creating a very strong connection. An implant provides virtually the same function as a natural tooth root, including stabilizing the bone underneath and preventing its loss — something that naturally occurs when a tooth is lost.
This fusion process takes a period of weeks, which is why the implant needs time to heal before a permanent crown is attached. One reason for early implant failure is "loading" them with biting forces too soon. But in experienced hands, implants are extremely successful. Documented research and clinical studies indicate success rates of over 95% — which is higher than any other tooth replacement option. Once integrated and functional, implants can last a lifetime. That's why, though they are a bit more expensive initially than other tooth-replacement options, they are more cost-effective in the long term.
Of course, another advantage of implants is that they look and feel completely natural. Just ask Steven Tyler!
If you would like more information about dental implants, please contact us or schedule an appointment for a consultation. You can also learn more by reading the Dear Doctor magazine article "Dental Implants." Dear Doctor also has more on "The Hidden Consequences of Losing Teeth."
By Thomas Kemlage DDS
December 10, 2013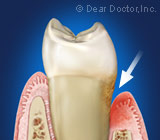 Periodontics is a branch of dentistry that specializes in the supporting structures around the teeth, including the gums and bone, as well as the ligaments that join these structures to the tooth roots. From the Latin peri ("around") and the Greek odont ("tooth"), periodontics serves one purpose: to keep these supporting structures healthy.
This specialty is critical when it comes to periodontal disease. The term actually refers to a category of inflammatory diseases that affect the periodontal tissues. The inflammation arises from the body's response to bacterial plaque that has collected at the gum line because of poor oral hygiene. It begins as gingivitis (inflammation of the gums), but if left untreated can develop into periodontitis, which results in bone loss. If left to continue, eventual tooth loss occurs.
Proper oral hygiene and regular cleanings are your best defense against developing periodontal disease in the first place. Once the disease gains a foothold in the area below the gum line, routine brushing and flossing will not be enough. To defeat the disease will require more aggressive treatment.
This usually begins in our office with oral hygiene instruction, scaling and root planing or debridement to rid the root surfaces of plaque and calcified deposits, also referred to as tartar or calculus. This may be followed up with a surgical procedure to remove any remaining pockets that were too deep to resolve with conservative treatment.
Another option we may add to your oral hygiene routine is the use of an anti-microbial mouthrinse, usually containing a 0.12% solution of chlorhexidine. We may also prescribe the use of a topically-applied antibiotic such as tetracycline to stop the infection and promote tissue healing.
Once the disease is arrested, it's important that you continue good oral hygiene practices. Vigilance and prevention are critical to keeping these all important structures around your teeth healthy and functioning.
If you would like more information on the diagnosis and treatment of periodontal disease, please contact us or schedule an appointment for a consultation. You can also learn more about this topic by reading the Dear Doctor magazine article "Treating Difficult Areas of Periodontal Disease."