Posts for: January, 2014
By Thomas Kemlage DDS
January 23, 2014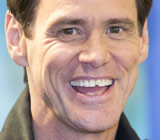 Fans of the classic bumbling-buddies comic film "Dumb and Dumber" will surely remember the chipped front tooth that Jim Carrey sported as simpleminded former limo driver Lloyd Christmas. Carrey reportedly came up with the idea for this look when considering ways to make his character appear more "deranged." He didn't need help from the make-up department, however… He simply had his dentist remove the dental bonding material on his left front tooth to reveal the chip he sustained in grade school!
Creating a Bond
A dental cosmetic bonding involves application of a composite filling material that our office can color and shape to match the original tooth. Bonding material can be used to replace the lost portion of tooth or to seamlessly reattach the lost portion if it has been preserved and is otherwise undamaged. Little to no removal of existing tooth surface is needed. This is the quickest and lowest-cost option to repair a chip.
Alternatives
When a relatively large portion of the tooth is missing, a crown is often the better choice. It fully encases the visible portion of the remaining tooth above the gum line and is shaped and sized to match the original. It can be made of tooth-colored porcelain fused to metal crowns or all-ceramic (optimal for highly visible areas). A small amount of the existing tooth surface will be removed to allow the crown to fit over it.
A veneer can be used to hide smaller areas of missing tooth. This is a thin, custom-made shell placed on the front of the tooth to give it a new "face." Some removal of existing tooth surface also may be necessary to fit a veneer.
A chipped tooth makes an impression, but generally not a flattering one. Nearly 20 years after "Dumb and Dumber" hit the theaters, the only thing Jim Carrey had to do recently to hint at a sequel for his nitwitted character was tweet a photo of that goofy grin!
If you would like more information about repairing a chipped tooth, please contact us or schedule an appointment for a consultation. You can also learn more about this topic by reading the Dear Doctor magazine article "Artistic Repair of Front Teeth With Composite Resin."
By Thomas Kemlage DDS
January 08, 2014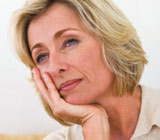 Many people suffer from problems with the temporomandibular joint (TMJ); this can result in chronic pain and severely limit the function of the jaw. Yet exactly what causes the problems, how best to treat them… and even the precise number of people affected (estimates range from 10 million to 36 million) are hotly debated topics.
There are, however, a few common threads that have emerged from a recent survey of people who suffer from temporomandibular joint disorders (TMJD). Some of them are surprising: For example, most sufferers are women of childbearing age. And two-thirds of those surveyed say they experienced three or more associated health problems along with TMJD; these include fibromyalgia, chronic fatigue syndrome, irritable bowel syndrome, rheumatoid arthritis, chronic headaches, depression, and sleep disturbances. The links between these threads aren't yet clear.
The survey also revealed some interesting facts about treating TMJD. One of the most conservative treatments — thermal therapy (hot or cold compresses) — was found by 91% to offer the most effective relief of symptoms. By contrast, the most invasive treatmentâ??surgeryâ??was a mixed bag: A slightly higher percentage reported that surgery actually made the condition worse compared to those who said it made them better.
So what should you do if you think you may have TMJD? For starters, it's certainly a good idea to see a dentist to rule out other conditions with similar symptoms. If you do have TMJD, treatment should always begin with some conservative therapies: moist heat or cold packs, along with over-the-counter anti-inflammatory medications if you can tolerate them. Eating a softer diet, temporarily, may also help. If you're considering more invasive treatments, however, be sure you understand all the pros and cons — and the alternatives — before you act. And be sure to get a second opinion before surgery.
If you would like more information about temporomandibular joint disorders (TMJD), call our office for a consultation. You can learn more in the Dear Doctor magazine articles "Chronic Jaw Pain And Associated Conditions" and "Seeking Relief from TMD."