Posts for: September, 2014
By Thomas Kemlage DDS
September 24, 2014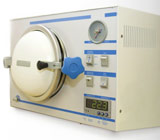 It's rare now to encounter a news story about an infection spreading among a group of dental patients — a rarity thanks to the development of standards and procedures for infection control. As these standards have improved over the last few decades, the prevention of infection stemming from dental treatment has become more effective and easier to perform.
Like other healthcare providers, dentists are held (and hold themselves) to a high legal, moral and ethical standard to stop the spread of infection among their patients, and both governmental authorities and professional organizations mandate safety procedures. The United States Center for Disease Control regularly publishes recommendations for disinfection and sterilization procedures for all healthcare providers and facilities, including dental clinics. Dental and medical licensing bodies in each U.S. state also mandate control procedures and have made continuing education on infection control a condition of re-licensure.
For both medical and dental facilities, blood-borne pathogens represent the greatest risk of infection. These viral infections spread through an infected person's blood coming in contact with the blood of an uninfected person, via a cut or a needle injection site. One of the most prevalent of these blood-borne diseases is hepatitis. This disease, which can severely impair the function of the liver and could be fatal, is caused by either of two viruses known as HBV and HCV. Any medical facility that encounters blood through needle injection or surgical procedures (including blood transfusion and surgical centers, and dental offices) must have a high degree of concern for controlling the spread of hepatitis and similar viral diseases.
Infection control protocols cover all aspects of potential exposure, including protective wear for workers and patients, proper disposal of contaminated refuse and disinfection of instruments and facilities. These comprehensive procedures not only keep patients safe from viral exposure, they also protect healthcare providers who experience greater exposure and risk for infection than the patients they serve.
Thanks to this strong emphasis on infection control, your dental visits are reliably safe. If you do have concerns, though, about the risk of infection during a dental visit, please let us know — we'll be happy to discuss all we do to protect you and your family from infection.
If you would like more information on infection control, please contact us or schedule an appointment for a consultation. You can also learn more about this topic by reading the Dear Doctor magazine article "Infection Control in the Dental Office."
By Thomas Kemlage DDS
September 09, 2014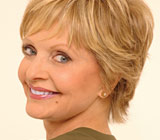 Life lessons are learned in the most surprising places. This is no different for celebrities. Take, for example, Florence Henderson, an actress, singer, philanthropist, author and star of the hit television series, The Brady Bunch. As she told Dear Doctor magazine, her experience with having four impacted wisdom teeth removed — at the same time — "...only made me more aware of how important dental care is." She continued, "This is why I have always gone every six months for a check up."
Another important lesson we want to share is the fact that even if your impacted third molars (wisdom teeth) are not bothering you or causing any pain, you may still need to have them removed.
Why? Having a tooth submerged below the gum, pressing on the roots of other teeth is problematic; the tooth should be removed so that you can avoid major dental problems before they occur. For example, it is not uncommon for us to find an impacted third molar pressing against the roots of the adjacent second molar. Furthermore, because the enamel crown of this impacted tooth is trapped below the gum, we sometimes find an infection, gum disease or even cyst formation occurring.
Often, the best time to remove a wisdom tooth is when it is not causing any problems. This is because a painful wisdom tooth or pain in the area of the wisdom tooth may be a sign that significant damage has occurred or is occurring. It is also better to remove wisdom teeth when you are young, as young healthy people with no prior infections at the site provide the best opportunity for us to remove the tooth with no complications.
To learn more about impacted wisdom teeth, continue reading the Dear Doctor magazine article "Removing Wisdom Teeth." Or if you suspect or already know that you have an impacted wisdom tooth, contact us today to schedule an appointment so that we can conduct a thorough examination that includes x-rays. During this private consultation, we will also address any questions you have as well as your treatment options. And if you want to read the entire article on Florence Henderson, continue reading "Florence Henderson."