Posts for: May, 2016
By Thomas Kemlage DDS / Andrew T. Kemlage DDS
May 27, 2016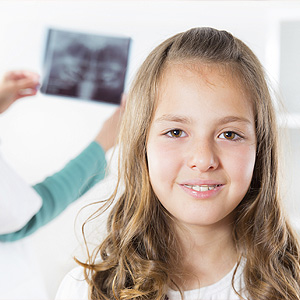 It's important for your child's current and future health that we watch out for tooth decay. Taking x-rays is a critical part of staying one step ahead of this common disease.
But while x-ray imaging is commonplace, we can't forget it's still a form of radiation that could be potentially harmful, especially for a child whose tissues are rapidly developing. We must, therefore, carefully weigh the potential benefits against risk.
This concern has given birth to an important principle in the use of x-rays known as ALARA, an acronym for "As Low As Reasonably Achievable." In basic terms, we want to use the lowest amount of x-ray energy for the shortest period of time to gain the most effectiveness in diagnosing tooth decay and other conditions.
A good example of this principle is a common type of radiograph known as a bitewing. The exposable x-ray film is attached to a plastic devise that looks like a wing; the patient bites down on it to hold it in place while the x-ray exposure takes place. Depending on the number of teeth in a child's mouth, an appointment usually involves 2 to 4 films, and children are typically spaced at six months apart. Frequency of x-rays depends on your child's tooth decay risk: lower risk, less need for frequent intervals.
Each bitewing exposes the child to 2 microsieverts, the standard unit for radiation measurement. This amount of radiation is relatively low: by contrast, we're all exposed to 10 microsieverts of background radiation (natural radiation occurring in the environment) every day or 3,600 microsieverts annually. Even two appointments of four bitewings each year is a fraction of a percent of the background radiation we're exposed to in the same year.
This conservative use of x-rays is well within safe parameters for children. As x-ray technology continues to advance (as with the development of digital imaging) we anticipate the exposure rate to diminish even more. Prudently used, x-rays remain one of our best tools for ensuring your child's teeth are healthy and developing normally.
If you would like more information on the use of x-rays with children, please contact us or schedule an appointment for a consultation. You can also learn more about this topic by reading the Dear Doctor magazine article "X-Ray Safety for Children."
By Thomas Kemlage DDS / Andrew T. Kemlage DDS
May 12, 2016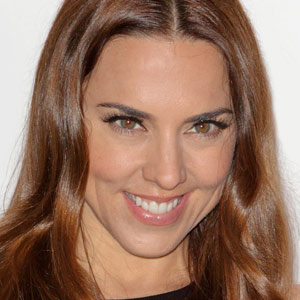 As a member of the best-selling pop group Spice Girls, Mel C (AKA Sporty Spice) enjoyed her share of musical superstardom. At the band's peak in the Nineties, the young singer's signature look featured baggy sweatpants, an assortment of tattoos, a nose stud and a gold-capped incisor, front and center in her mouth. Today, Melanie Chisholm is still singing — but now she's a mom, an amateur triathlete… and that gold tooth is just a memory. Not only that, her smile looks more evenly spaced and whiter than it did when she was referred to as the "tomboy" of the group.
What happened? In our view, it all boils down to changing tastes — plus a little bit of help from dental professionals. As the "wannabe" singer proves, there's no single standard when it comes to making your teeth look their best. Your own look is unique to you — and your smile can reflect that individuality.
For example, crowns (caps) are substantial coverings that may be placed on teeth when they are being restored. They are available in three types: gold, all-porcelain, or porcelain-fused-to-metal. The latter two are tooth-colored, while the gold is — well, shiny like gold bling. Which one is right for you? In many cases, it's your choice.
Likewise, dental veneers — wafer-thin shells that can correct cosmetic issues by covering the surface of your teeth — can be made in a variety of shades. Their hues may range from natural ivory to Hollywood white, and everything in between. What's the best color for you? Only you can say.
Some people opt for a "smile makeover" that uses small irregularities in the spacing and color of teeth to create a more "natural" look. Other folks want a perfectly even, brilliant white smile that dazzles the eye. Still others are looking to match or restore the smile they once had — perhaps even re-creating a signature gap between the teeth. As long as there are no other dental issues involved, the choice is yours.
So if you're unhappy with your smile — or if you feel it doesn't reflect the person you "wannabe" — why not talk to us about a smile makeover? Just call our office to schedule a consultation. You can learn more about this topic in the Dear Doctor magazine articles "Beautiful Smiles by Design" and "The Impact of a Smile Makeover."